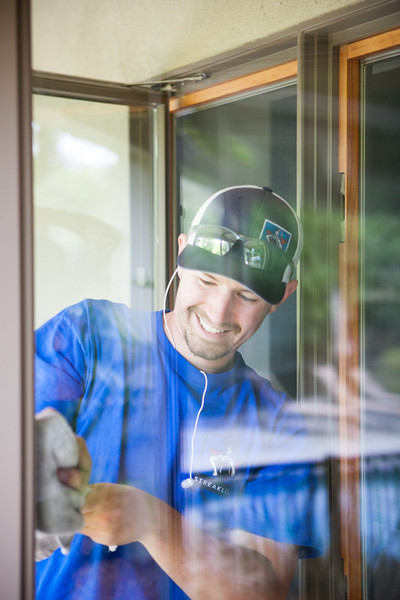 For Shiny
Windows in Marin
Streakless Window Cleaning has been helping residential and business customers achieve crystal clear windows in Marin and Sonoma for 20 years.
Unlike other window cleaning companies, Streakless is owner-operated by Greg Thomas and Mike Dyer. All of our work is done by employees instead of uninsured contractors. That means your windows are cleaned by a team of professional window cleaners who have been trained to do the job streaklessly.
The company is serious about keeping employees and customers safe during this health crisis. Streakless developed a detailed COVID-19 Site-Specific Protection Plan as required by the state of California and in keeping with the Marin and Sonoma county health policies. Ask for details and be sure that your window cleaner has a site-specific protection plan.
No window cleaning company works harder or takes more pride in making sure your windows gleam. A fact that was recognized by the Marin Independent Journal when Streakless received a Readers' Choice Award.
Everyone at Streakless is covered by Workman's Compensation and Liability Insurance.